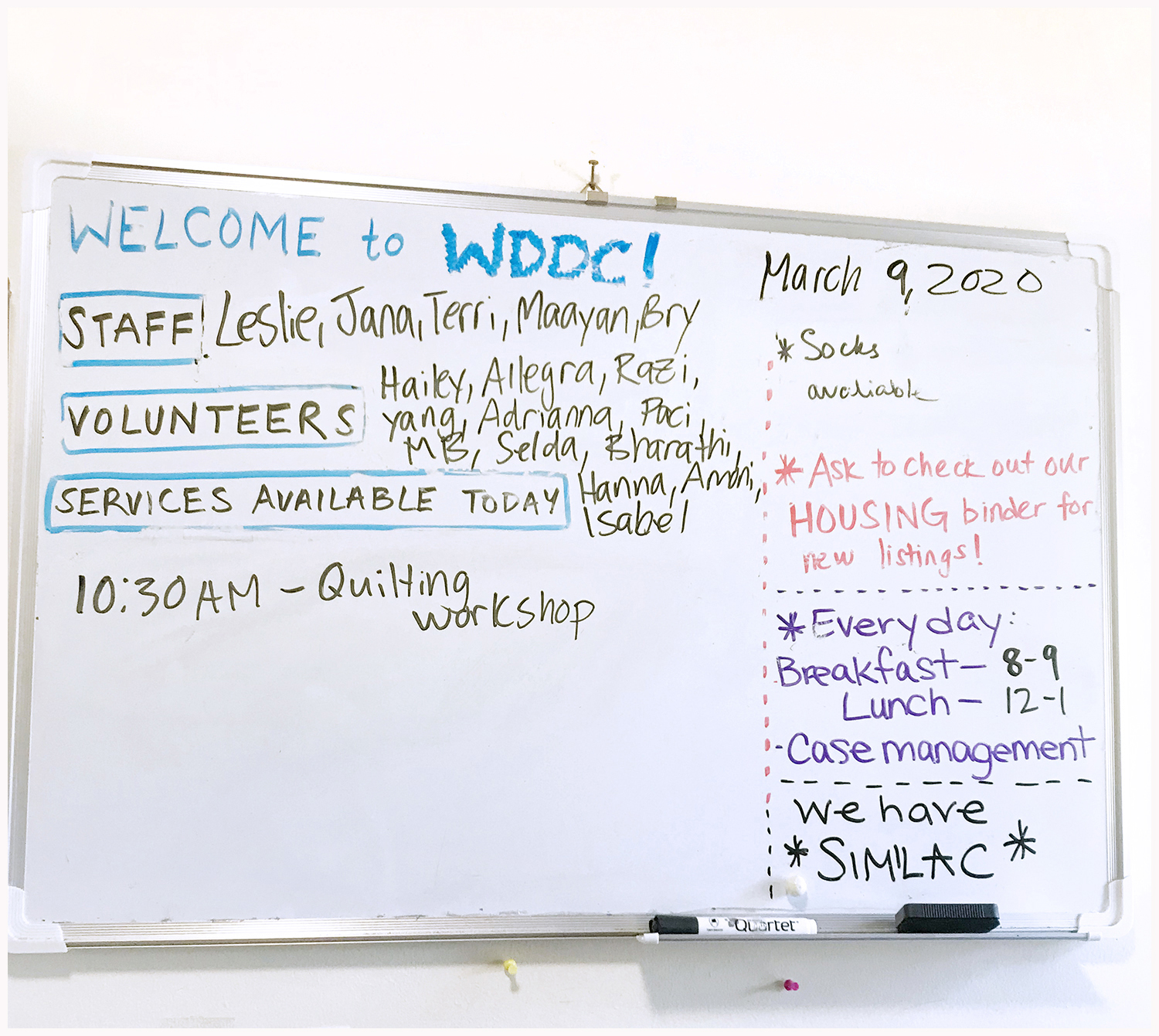 Current Project:
Story Quilts
Feral Fabric
In 2020, Feral Fabric started a new series of workshops, collaborating with members of unhoused communities in the Bay Area to make story quilts. The following is some background on the project, and a sampling of the research we have been doing while programming the workshops and constructing the quilts.
You can see the final report on this project
HERE
Together, we will develop a series of free-form and improvisational story quilts that center individual narratives and experiences with homelessness. Community members use their panels to self-represent and tell the story of their community. After the workshops, we piece together the panels to compose the quilt. The finished work will be displayed and deployed at many different types of venues to gain visibility and rights for people experiencing homelessness in the Bay Area.
At the workshops, Feral Fabric provides participants with the initial direction, all materials, technical assistance, and an open, supportive space for attendants to represent themselves. In addition to sewing and applique, contributors use methods including drawing, painting, digital transfer, and collage as appropriate to conceive their portion of the final work.
A participant putting a quilt panel together at Here/There camp, Berkeley
In developing this work, we were inspired by the #wheredowego protest at the University Avenue freeway off-ramp camp in Berkeley, and actions by the Here/There camp near Ashby Bart, both of which are now collaborators on this project. Outside of gaining visibility and rights for people experiencing homelessness, our primary goal is to promote positive social change by providing opportunities for exchange between people of different economic and cultural backgrounds. Through this exchange we hope to shift the dialog about homelessness in the Bay Area (and beyond) away from fear of the unknown and the tension around camps to and an empathetic consideration of those experiencing homelessness as community members deserving of rights, respect, and support.
---
Top Left: The Kawartha Truth and Reconciliation Support Group community quilt project is one of several that have inspired our current project. The KTRSG is a group of first peoples and settlers based in Canada, who meet monthly to share stories and histories, learn from each other, and make quilts. While quilting they talk about the brutal history of Canada's colonial project, racism, and inequality.

Top Right: The compositions of our quilts are inspired by the strong compositions and often unexpected color choices of Amish quilts. These mostly abstract compositions include regular references to traditional forms in a self-reflective style. The power of these quilters and of their relationship to the divine permeates these objects and radiates from them.
Bottom Left: Faith Ringold

Bottom Right: We are straight up obsessed with the quilts of Rosie Lee Tompkins, our queen of the improvisational quilt form. Tompkins was a Bay Area quilter known for her brightly colored improvisational quilts. Her neo-expressionist forms mix ultra-saturated color with varied textures, like fur and velvet– every tactile quality textile art has to offer.


Left: Canadian-Hungarian textile artist Anna Torma's embroidery adds a dark filter to the everyday mundane. We love Torma's work because it expands the parameters of what a story quilt could be. The panel tells a story that looks familiar, but quickly challenges your assumptions.
---
Left: Color selection process photo, for the quilt with Here/There Camp.
Right: A small sample of our patterned fabric donations

We are interested in growing a community of housed and un-housed folks to have meaningful exchange and work on the project together. To this end, we are inviting Bay Area artists with textile experience to work with panel authors to help finish individual patches, piece together quilt tops, and construct quilts using a long arm quilting machine. This work can take place at the workshops or remotely.

If you are interested in contributing, please email us at feralfabric@gmail.com