Current Project Research:
Story Quilts with Unhoused Communities
This is an ongoing archive of the research, influences, and ideas for our current project, making participatory and collaborative story quilts with unhoused communities and the organizations that support them.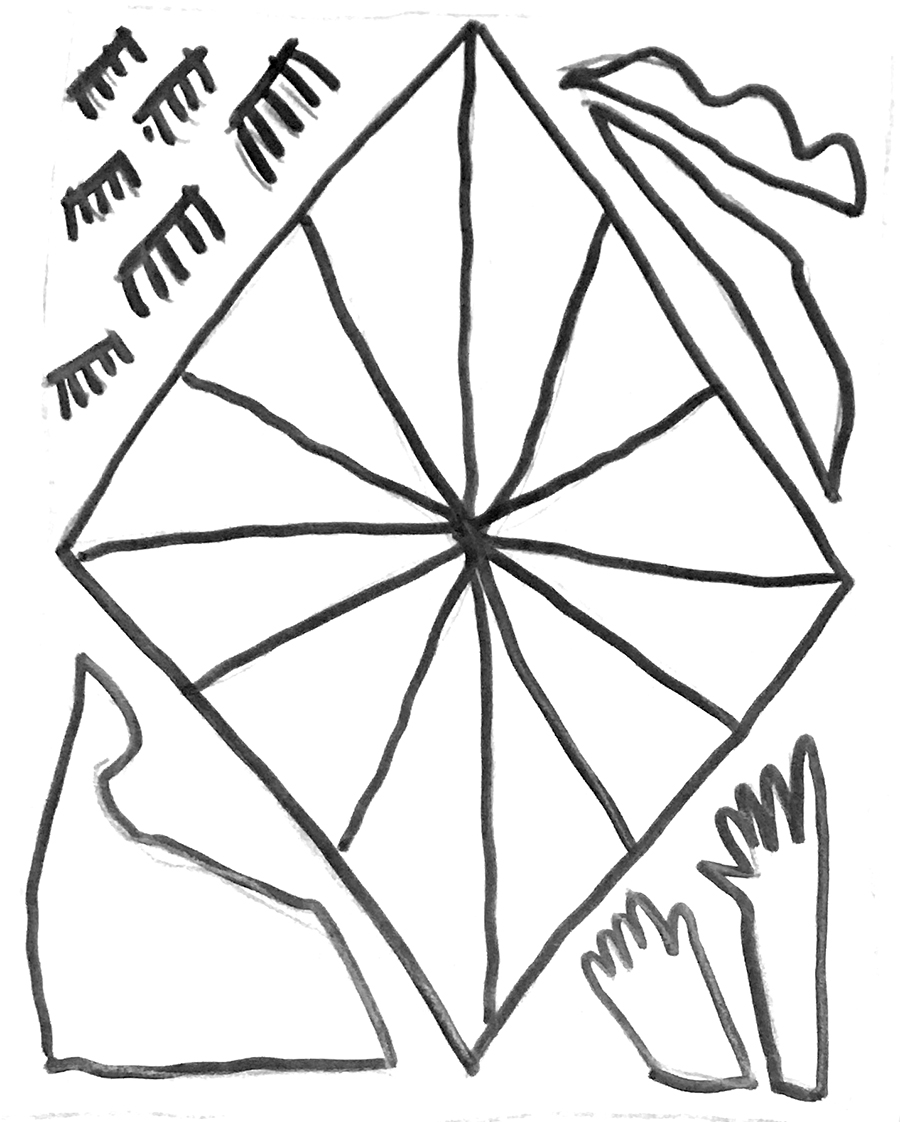 Sketches for future quilts


Check out some of the sketches and references for our project designs. We love reimagining and repurposing classic quilt patterns. Many of these sketches represent the overall composition of a quilt.
Ana Torma

Canadian-Hungarian textile artist Anna Torma's embroidery adds a dark filter to the everyday mundane. Her work is about family, Hungary, the immigrant experience, and fantasy, but that fantasy presence frequently takes a dark turn. In the panel Permanent Danger, fire breathing mouths with sharp bared teeth surround figures in a garden. Animals with human faces beg the viewer to question their fear of beasts and the unknown. The plants of the surrounding garden transform at the roots, growing into snakelike creatures twisting at the feet of the humans.
We love Torma's work because it expands the parameters of what a story quilt could be. The panel tells a story that looks familiar, but quickly challenges your assumptions. Naked figures in the garden conjure the image of eden and the creation story, but in this eden there are many figures, and with one of the male figures stroking his erection, the creation scene becomes an orgy scene. The narrative of the story is non-linear, not only do its subjects refuse to conform to puritan structures, the pattern of the quilt also refuses to conform to the familiar patch work structure of traditional, nay puritanical, quilts.
Go to website >
---