Angela Hennessy's
Language Top 10

We asked one of our favorite artists working in textiles to submit a Top 10 list on the theme of Language. Each of the works Hennessy has chosen uses language in the literal sense, but also speaks to art's attempt to address a universal humanity. In her list, as in her work, she centers blackness, race, death and grieving.
Joseph Kosuth

One and three hammers.
1965
M Norbese Philip

Poems from Zong!
2008
Alfredo Jaar

Let There Be Light: The Rwanda Project.
1994-1998
Dana Whabira

Black Sunlight.
2017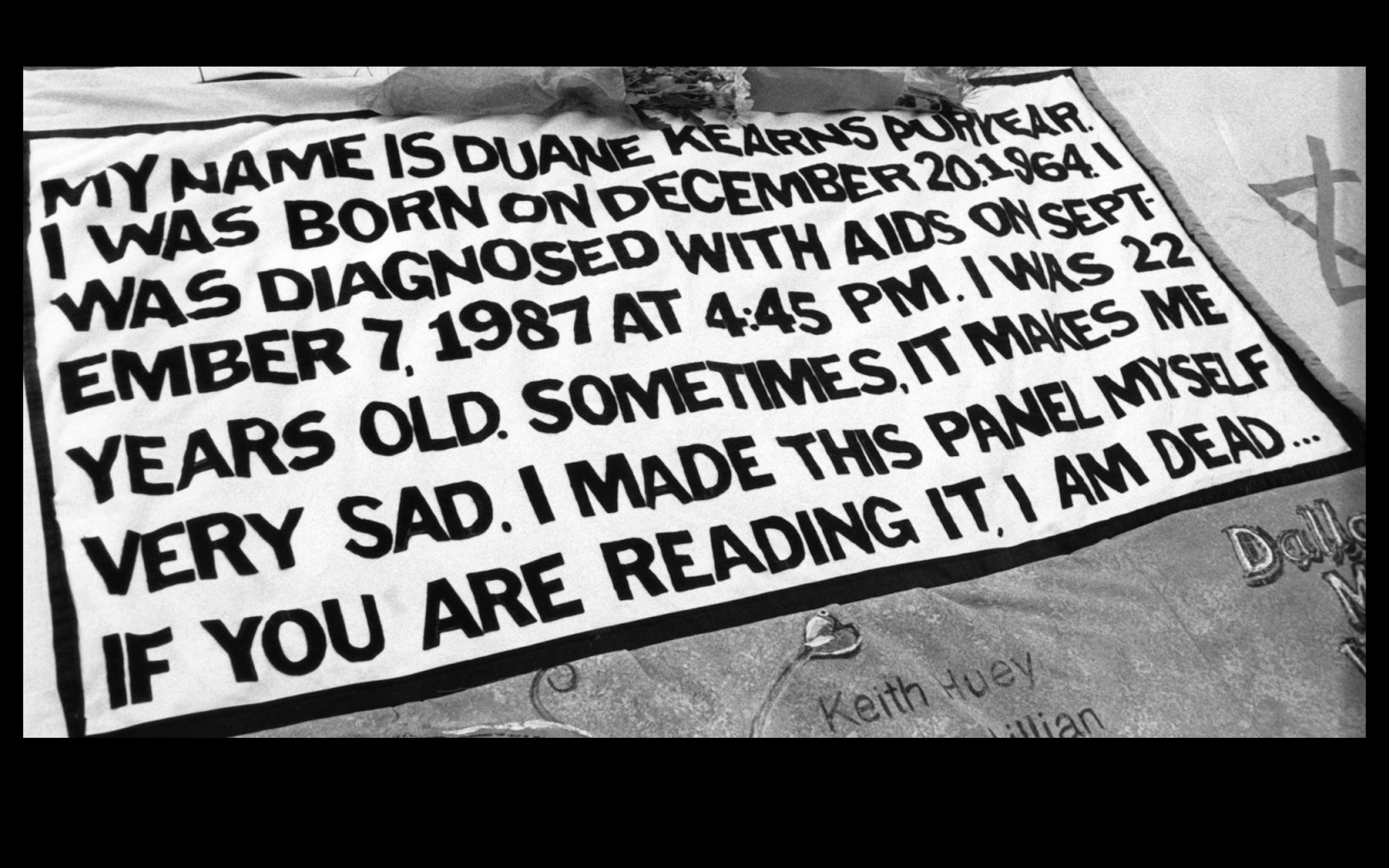 Duane Kearns Puryear

The Names Project, Aids Memorial Quilt.
1991
James Van Der Zee

369th Regiment (World War I Regiment from Harlem). 1920
Carrie Mae Weems

From
Here I Saw What Happened and I Cried.
1991-1996
Closed on the account of the death of
Vintage funeral notice
Stefan Bruggemann

This Work Should Be Turned Off When I Die.
2010
Araya Rasdjarmrearnsook

The Class, video still. 2005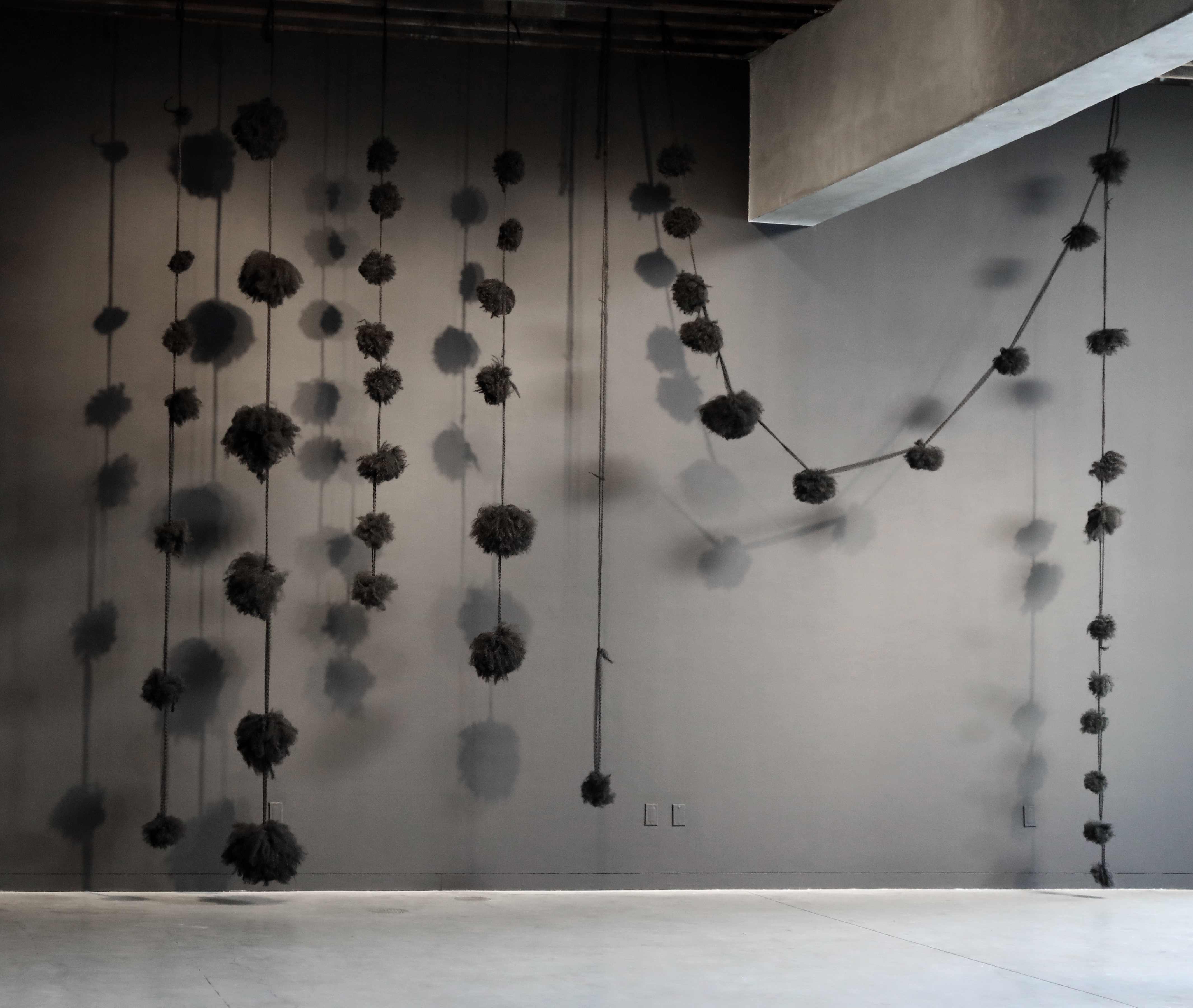 Unidentified Grieving Objects.
2017. Synthetic hair, artist's hair. Wall installation, dimensions variable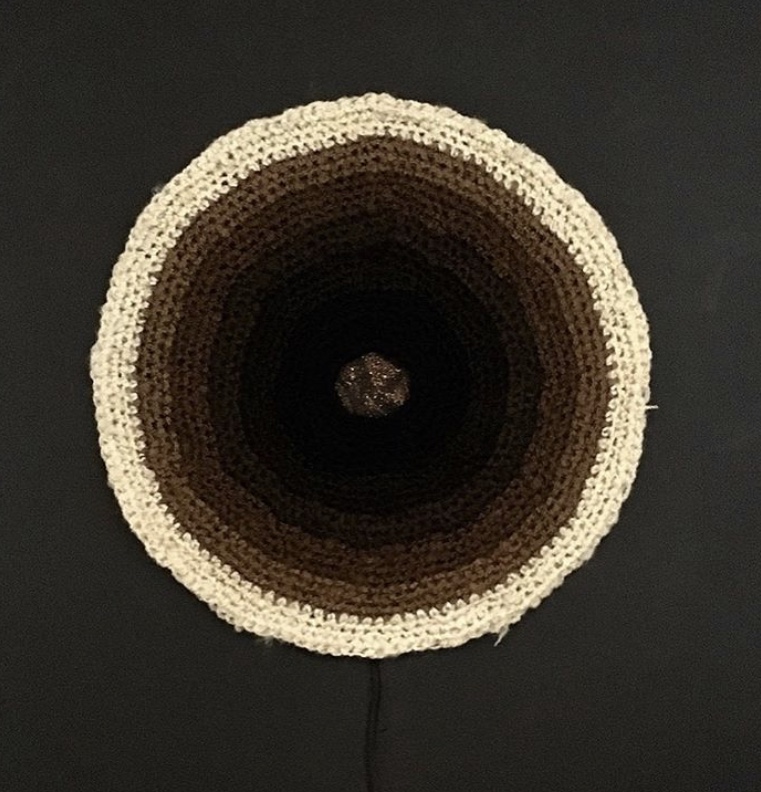 Black Rainbow Portal.
2018. Synthetic and human hair, artist's hair, sheet copper, black glitter, LED light strip. 42" diameter

Left to Right:
Black Oracles 4. 2019. Synthetic and human hair, artist's hair, hair rollers and foam foundations, wood spools, felted wool balls, athletic tape, twist ties, wire, ivory soap, gold leaf, copper sheet, plumbing parts. 22" H x 8" DIA

Black Oracles 3. 2019. Synthetic and human hair, artist's hair, hair rollers and foundations, foam, wood spools, felted wool balls, athletic tape, twist ties, wire, ivory soap, gold leaf, copper sheet, plumbing parts. 22"H x 5" DIA

Bling (installation view). 2018. Synthetic and human hair, artist 's hair, hair rollers and foam foundations, foam, athletic tape, twist ties, wire, chenille stems, velcro, enamel paint, 24k gold leaf, copper sheet, glitter, black lava sea salt, pigment, steel knobs, wooden rings, plumbing parts. wall installation, 16'H x 13'W

The Setting of a Black Sun. 2019. Synthetic and human hair, artist's hair, twist tie wire. 9'H x 8'W